Feis Ile 2011, eventi Kilchoman
Scritto da Claudio Riva il 29/03/2011
Ultima tra quelle dell'isola, anche la più piccola e la più giovane distilleria di Islay ha finalmente pubblicato il programma del suo Open Day.
---
L'Open Day di
Kilchoman
è confermato per
Giovedì 26 Maggio
. La distilleria è entrata nel suo quinto anno di attività, per cui il suo malto inizia ad avere un carattere un poco più maturo.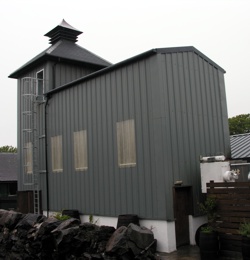 KILCHOMAN OPEN DAY
Throughout the week (21st – 28th MAY)

Work experience
We are offering the unique experience to join our production team in the still house to learn how we distil our exceptional New make spirit. They will involve you in every aspect of production and allow you to ask all the questions that you have ever wanted to ask; you can join us on –
Monday 23rd – 9.00am – 12.00pm
Tuesday 24th – 12pm – 4pm
Wednesday 25th – 9.00am – 12.00pm
Space limited to 2 people per day @ £50.00 each.

Managers tours
John MacLellan will guide you round Islay's smallest distillery giving you an in-depth take on Kilchoman's production process, finishing in the warehouse to taste some exclusive cask samples.
Monday – 23rd – 2.00pm
Tuesday – 24th – 2.00pm
Wednesday 25th - 10.00am
Spaces limited to 16 people booking is advisable - £20.00

General tours (except open day)
Will be held Monday to Saturday at 11am and 3pm @ £6.00 (Feis 2011 glass and dram included)

Open Day 26TH 2011
10.00AM – 4PM

10.00am – Feis 2011 release will go on sale ….
500 bottles of a Limited edition Feis Ile 2011 will go on sale - £69.00
(One per person)
Anthony and John will be in the malt floor until 11.00am if you would like your bottle signed

11.00 BBQ and bar
A bar, and BBQ offering a range of food and drink
Local oysters will also be available
We are pleased to welcome back Pigtown Fling, a traditional folk music trio from Argyll, who will be playing throughout the day.

12.00 pm - The story so far …….
Join Anthony Wills founder/MD in the warehouse to hear our story so far and taste some cask samples similar to those gone by.
£20.00 per person
Max.35
Booking is advisable.

2.00pm - A glimpse of the future ……
John MacLellan will present what the future has to hold for Kilchoman by talking you thought some cask samples that have yet to be discovered.
£20.00 per person
Max.35
Booking is advisable

10.30am, 11.30am, 2.30pm, 3.30pm - General tours
Come along and tour Kilchoman in full production and have a tasting with the team.
£6.00 per person (Feis Ile 2011 tasting glass and dram included)
Extra tours will be advertised at the distillery.

For all booking please email Laura.macaffer@kilchomandistillery.com
We will only accept booking on a first come first serve order which made after 10.00am on Saturday the 26th of March, any booking before this time will not be counted.
Ti sfidiamo!
La parola Laphroaig è ripetuta in questo sito per alcune centinaia di volte.
Trova un punto in cui è scritta in modo errato, segnalacelo, e riceverai una mignon di Laphroaig 10yo in omaggio!
---
APPUNTAMENTI
WhiskyClub Italia si Presenta
Montorfano Como, 8/11/2014


Dopo l'anteprima primaverile allo Spirit of Scotland di Roma, entrano nel vivo le attività di WhiskyClub Italia.
Leggi tutto...


Gli altri appuntamenti.
---
IN EVIDENZA
WhiskyClub Italia
Scritto da Claudio Riva il 18/10/2014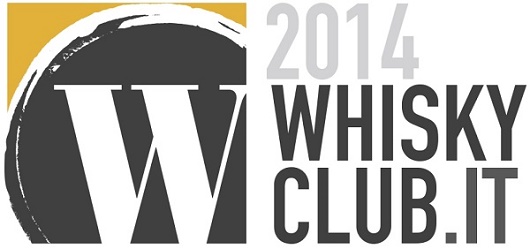 Leggi tutto...
---